The Varieties
There is such a diverse range of bottles from the 19th Century which makes our collecting and recording fascinating.
Their evolutionary manufacture over the years clearly signifies change and the growing market demand also made it necessary develop and cater for the market, coupled with the immediate competition from the many manufacturers both in the bottle's development of shape and their accommodating use.
The glass makers and potters were also eqally faced with this challenge to please their customers and orders were naturally subject to their development. A bottle which was later aesthetically pleasing to look at, meant a higher probability of selling a product.
If you look at the stoneware or clay bottles below, you can see that their crudeness was replaced by their uniformity and visual appearance.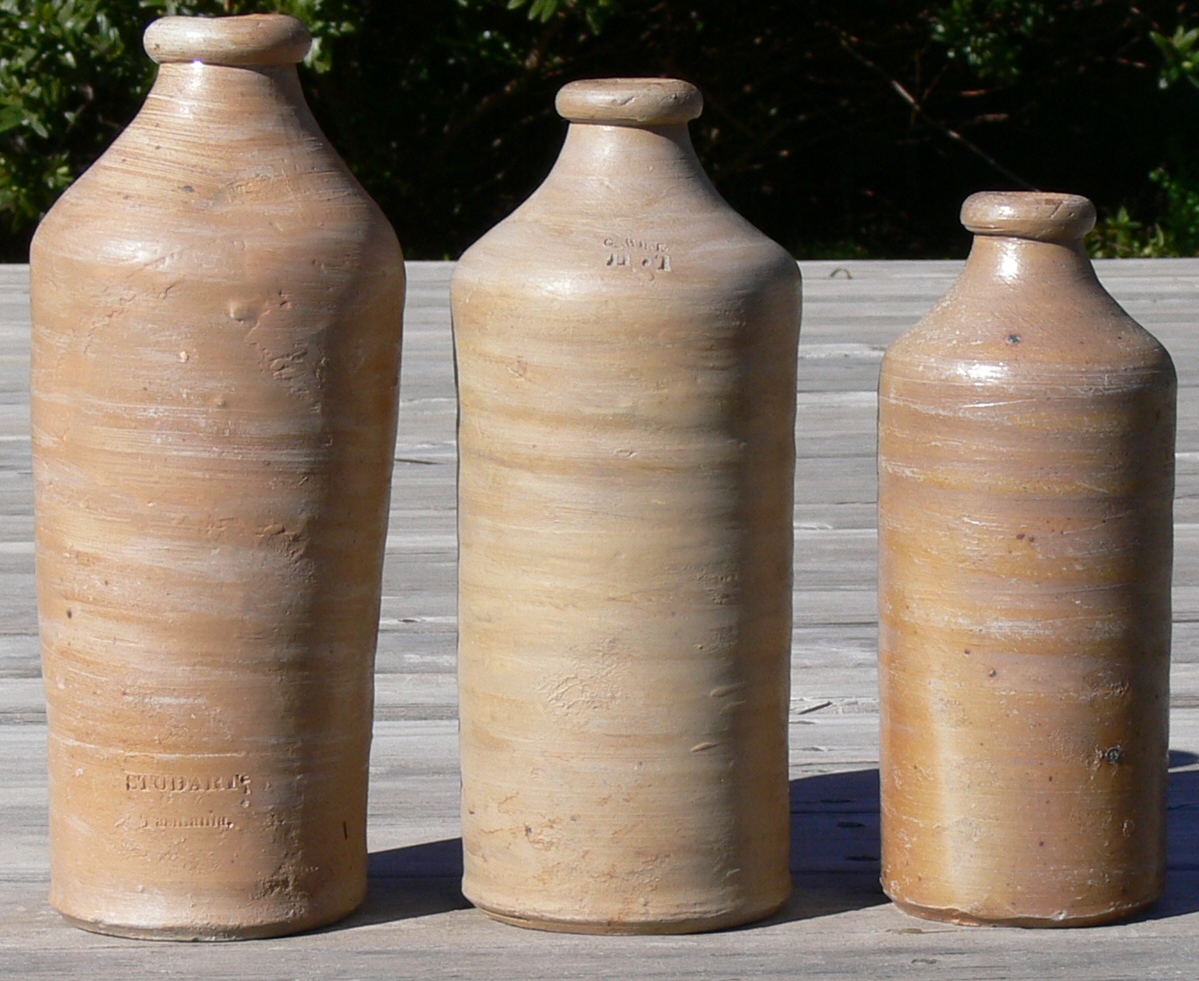 From left to right

Crude and early impressed Stodart Tasmania bottle, G Wise H.T ( Hobart Town) and another smaller crude bottle. Very likely to bottle Ginger Beer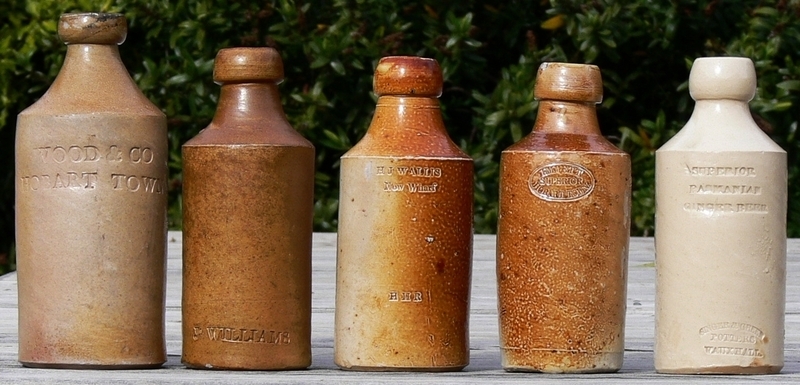 Slightly later From left to right

Wood & Co Hobart Town, Williams, H J Wallis New Wharf, Superior Tasmanian Ginger Beer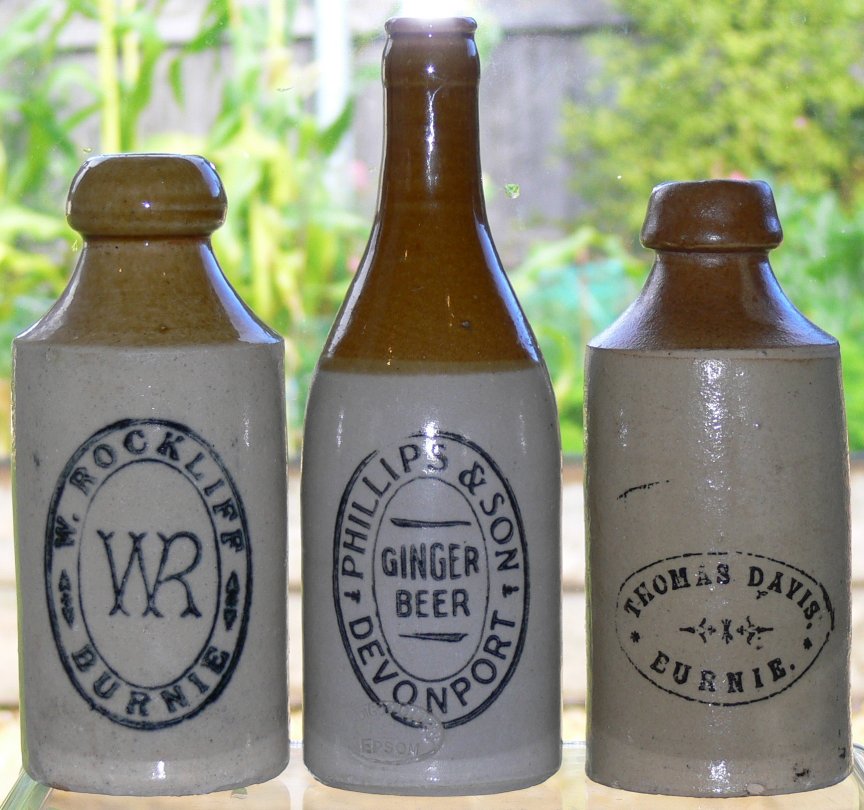 Later again and the last of the stoneware or clay bottles before Ginger Beer was bottled in Glass
From left to right
W Rockliff Burnie, Phillips & Son Devonport, Thomas Davis Burnie